False or unlawful imprisonment is a serious offence in Arizona, with correspondingly severe penalties. It is defined as knowingly and illegally detaining or restraining another individual without license or warrant.
For instance, let's say you were in an argument with your boyfriend or girlfriend and they wanted to leave. Not ready to end the conversation, you took their bag or car keys to prevent them from leaving; this act can be considered unlawful imprisonment.
You don't even need to commit a physical activity in order to be charged. Verbally threatening a person with harm if they leave may be enough to constitute unlawful imprisonment. It is up to the judge and the prosecutor to determine if a person should be charged with this offence.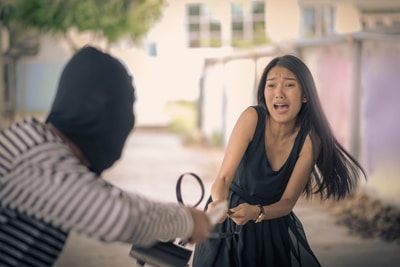 What distinguishes unlawful imprisonment from kidnapping is the intent behind the offence. With unlawful imprisonment, there is not necessarily malice when you detained someone. However, even if you detained the person for what you believe are positive reasons, with no intent to harm them, you can still be charged with this offence. On the other hand, in a kidnapping, the perpetrators knowingly detained a victim with a certain degree of malice.
Penalties
Unlawful imprisonment is classified under Arizona law as a Class 6 felony. Class 6 felonies are considered the least serious offences and have the lightest penalties.
For this class of felony, the minimum sentence is one year in prison and two years for aggravated offences. If you are a first offender, however, you may spend only six months in prison. The judge may even choose to downgrade the charges to a class 1 misdemeanor, depending on the circumstances of the case.
For instance, if the perpetrator releases the victim in a safe environment and a secure fashion before the police arrive, the offence can be downgraded to a misdemeanor. Misdemeanors qualify to be expunged from your criminal record once you have completed your sentence and met other requirements.
However, if violence is involved, then the offence becomes more serious. You may be sentenced to longer jail times in addition to fines and other penalties the judge deems appropriate, such as anger management classes.
Potential Defense Against Unlawful Imprisonment
If you are charged with unlawful imprisonment, your lawyer will try to invoke one of the affirmative defenses included in the statute. These defenses mean that the defendant cannot be convicted of the offence even if they fulfill every other element. For instance, if you are a family member resuming legal custody by using force, under the majority of circumstances you are considered not guilty.
An unlawful imprisonment charge should not be taken lightly. You need the services of an experienced criminal attorney to defend you.
Attorney Gary L. Rohlwing practices in criminal defense and provides representation to Glendale, Phoenix, Peoria and Surprise residents. He has been a licensed attorney in Arizona for over 35 years and has handled over 3500 cases as the attorney of record. He is also a former Peoria and Phoenix prosecutor.
If you or someone you love has been charged with illegal imprisonment, call the Law Offices of Gary L. Rohlwing at (623) 937-1692 to schedule a free initial consultation.