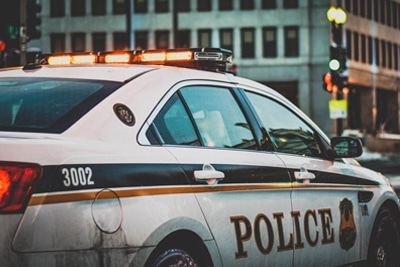 Looking for an Extreme DUI Defense in Arizona?
Driving under the influence (DUI) is a serious offense in Arizona. It can lead to major car crashes and accidents, and sometimes even worse, resulting in fatalities as a consequence. These accidents caused by a DUI not only affect those involved, but also the lives of innocent people who happened to be in the wrong place at the wrong time.
Being intoxicated and driving should never go hand in hand, but if you ever have to face a charge on this offense, you are going to need a lawyer to effectively study your case and find the best resolution for you.
DUI Cases – Standard vs Extreme
A DUI case can be classified as either a standard DUI or Extreme DUI, depending on the driver's blood alcohol concentration (BAC) (tested within two hours of driving prior to arrest). When a driver's BAC reaches a certain point, he or she may not be able to safely operate a vehicle because their coordination and alertness are already affected.
A standard DUI case is raised when the driver records more than 0.08% BAC. When a value of more than 0.15% BAC is obtained, the offense is elevated from a standard to an extreme DUI case. Extreme DUI is categorized as a Class 1 misdemeanor and not a felony as stated by the Arizona Revised Statutes 28-1382.
Penalties of Extreme DUI Charges
Penalties for extreme DUI cases involve a variety of consequences including jail time and paying of fines, among others.
First Time Offense:
Jail time minimum is 30 days in jail
A suspension of your driver license
A fine up to $2,500
Alcohol counselling
Possible probation and community service
Vehicle interlock system installation
License revoked for a minimum of 90 days
A vehicle interlock device prevents your car from starting if alcohol is detected in your system. It is required to start your car and, while your car is running, it will require periodic checks.
Second Time Offense:
Penalties for second time extreme DUI offenders involve more severe punishments than the above.
Jail time of a minimum of 120 days
A higher fine of up to $3,700 US dollars
Alcohol counselling
Possible probation and community service
Vehicle interlock system installed up to 18 months
License revoked for a minimum of 1 year
Effective Extreme DUI Representation
Extreme DUI is a grave misconduct with serious penalties, but there is always a possibility for a reduction if the case is handled by a knowledgeable defense lawyer. An extreme DUI case can be minimized to a standard DUI, reckless driving, and can sometimes be dropped altogether. Jail time can be converted to house arrest; the minimum 30-day jail time may be reduced to only two days, with the remaining period dedicated to continuous alcohol monitoring. The requirement for the ignition interlock device can also be suspended.
An effective defense lawyer, like the Law Offices of Gary L. Rohlwing, will be able to minimize the intensity of the verdict upon close inspection of the case, giving you the best possible outcome.
The Law Offices of Gary L. Rohlwing has been representing all of Arizona including Glendale, Peoria, Phoenix, Goodyear, and Avondale. Rohlwing is a former prosecutor and has been in the business practicing law for more than 35 years, defending clients who had faced various charges including DUI, felony, and theft among others. He has provided the best opportunities to his customers by using his adept knowledge of Arizona law. The Law Offices of Gary L. Rohlwing has handled 4,000 cases and has helped countless people and their families face difficult times.
There are many benefits when you're in the hands of the Law Offices of Gary L. Rohlwing. Initial consultations are free of charge, and payment plans are also offered. Plus, you get to experience a personal hands-on approach from Rohlwing himself, helping you battle charges and oppose the prosecution against you by building a strong defense.
In order to avoid facing court or spending time in jail, the most important thing is to always remember to be a good law-abiding citizen. This way, you can help promote a better, safer environment for today and the generations to come. But, if one day you find yourself in trouble, don't hesitate to contact the Law Offices of Gary L. Rohlwing, a law practice that is second to none, giving you and your family the best DUI defense options. Call the Law Offices of Gary L. Rohlwing for a free initial case consultation at (623) 937-1692.