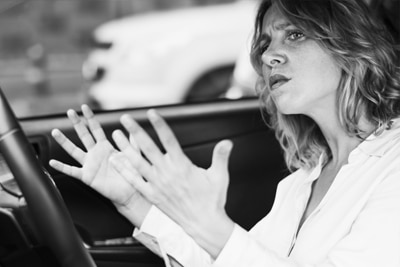 Being arrested for driving under the influence or an aggravated DUI can strike a serious blow to your reputation, especially when you've been hit with it more than once. A DUI case is considered by Arizona law as a misdemeanor; however, certain factors and circumstances can potentially push it to become a serious felony crime, bearing heavier consequences. When this happens, the case is called an aggravated DUI.
When does a Case Become an Aggravated DUI Case
So, when does a case become an aggravated DUI, transitioning from a misdemeanor to a felony? A DUI becomes a Class 4 felony if the driver causes an accident, a personal injury, or serious damages. The same call will be placed if the DUI arrest happens while the driver does not have his license or is driving with a suspended or revoked license. Finally, a DUI becomes a felony when the arrest accounts as the driver's third DUI case within seven years, having two previous convictions for DUI's.
Aggravated DUI Classes, Penalties and Fines in Glendale
Potential penalties for an aggravated DUI Class 4 felony include a presumptive sentence to prison of 1.75 years, payment of fines amounting up to $150,000, and the convicted individual will also be under probation for 10 years. In addition, his or her license will be revoked for three years, along with forfeiture of his or her vehicle. Once reinstated, the vehicle will also be installed with an ignition interlock device for up to 10 years.
Aside from being a Class 4 felony crime, an aggravated DUI can also be considered as a Class 6 felony if, during the time of arrest, the driver is accompanied by a child under 15 years of age. This results in a minimum jail time of 10 days for the first offense, 90 days for the second offense, etc.
If you are charged with an aggravated DUI, you will need to hire a knowledgeable defense lawyer like the Law Offices of Gary L. Rohlwing, before you release statements to the police. This is important so that before going to court we can formulate the best possible defense to represent you. The role of a capable defense attorney is crucial to the outcome of any aggravated DUI case.
Possible Defenses to Avoid or Decrease Penalties and Fines
Various defense tactics can be used to maneuver around an aggravated DUI felony. The defense lawyer can use police errors, such as an illegal traffic stop during the arrest, in order to reduce the severity of the crime. This approach has the ability to either convert the felony to a misdemeanor DUI or even possibly force them to drop the case altogether. Previous DUI arrests and license suspensions can also be questioned during the trial. Legitimacy of prior convictions can be scrutinized to possibly reduce the number of DUI strikes recorded.
Not only is a DUI defense attorney like Gary Rohlwing important in studying the case on hand but, most importantly, he plays a vital role inside the court when plea bargains are not considered. Aggravated DUI cases oftentimes lead to trial automatically, especially when the prosecution has a solid case. So, you will need a competent defense lawyer to handle the situation. The Law Offices of Gary L. Rohlwing will ensure you have the best possible resolution to your case.
The Law Offices of Gary L. Rohlwing has represented more than 4,000 cases all over Arizona. Rohlwing is a former prosecutor who has been practicing law for over 35 years. His service includes reasonable rates, free initial consultations, and payment plans if necessary. You will also get to experience a personal touch with his hands-on service.
Serious crimes result in serious consequences that only strong and relentless defense lawyers can handle. Do not hesitate to contact the Law Offices of Gary L. Rohlwing, a tried and tested law practice with a focus and expertise in providing you and your family the best legal representation you can have. Call the Law Offices of Gary L. Rohlwing for a free initial case consultation at (623) 937-1692.