Individuals who are arrested for a DUI in the state of Arizona are required to install an ignition interlock device in their vehicle. This device requires regular maintenance and it can be quite costly. Hence, a lot of drivers want to know if they can avoid its installation after they are convicted for a DUI.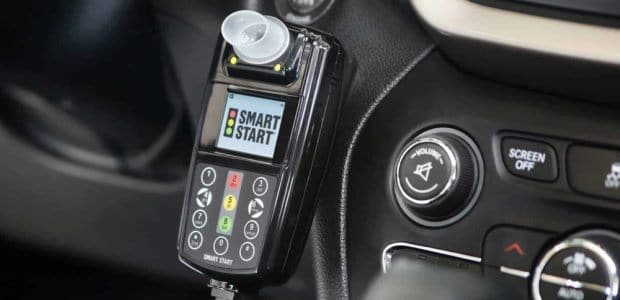 Are Ignition Interlock Devices Really Required?
Yes, they are really required.
At present, drivers who are found guilty of a DUI are required to install the device in their vehicle. There are no exceptions for this. Anyone who is arrested and convicted of a DUI needs to do this, including those who were arrested because of taking medications or drugs. A lot of people think that such provision is not necessary. Nevertheless, it must be adhered to, even if you were only arrested because you had to take prescription medications. A DUI is considered a very big deal in Arizona.
If you ever get arrested, you would be required to have the device installed in your vehicle for a year. Depending on your situation, you may request for a revision and/or removal of the device after six months.
So, if you are hoping that you can avoid installing the device after a court has ordered you to do it, you'll be disappointed. Arizona is strict when it comes to performing regular compliance checks. The authorities may carry out inspections without warning to find out if the drivers are indeed following the rules. If you are caught disobeying a court order to have the device installed, or even tampering with it, you could face serious consequences.
Is It Ever Possible to Avoid Getting an Ignition Interlock Device?
Not following court orders is never an option. However, is it ever legally possible to avoid installing the device? What if you promise the judge that you won't drive your car for a year? According to the law, you need to have the device installed in your vehicle even if you promise not to use it for that year. In fact, you need to have the device installed in any vehicle that you drive, including rent-a-car-services.
Simply making this kind of promise is not enough for you to avoid installing the device. After all, nobody can really guarantee the future. So, there is no way for you to tell that you will be able to refrain from driving for a year.
Nevertheless, there is a single exception. You can drive a vehicle that does not have an ignition interlock device during an emergency situation, such as needing to go to the hospital. So, the answer to this question is also 'yes'. It is possible to use a vehicle without an ignition interlock device if there is an emergency. Otherwise, you would get arrested if you operate any vehicle that does not have the device. You could even be banned from driving.
Also, you may avoid installing the device if you are charged with a DUI after using drugs. According to the law, an individual can avoid installing the device if they are charged with a DUI after using metabolites or any drug defined in ARS 13-3401. Moreover, they would only be exempted if they have no prior conviction. That means, they cannot have been arrested for DUI in the past eighty-four months. They should also not have been arrested for any drug-related offense in the past.
First-time offenders are the only ones who may take advantage of this exception. Also, this only applies if they are committing a misdemeanor, rather than a felony DUI. Judges are in control of mandating ignition interlock device installation. So, if you get on their good side, they may be lenient on you. Just don't be complacent, especially if your charges have aggravating factors. It can be very difficult to get out of a DUI procedure if you insist on not getting the device, especially when you are in Arizona. Then again, you may get a good deal if you have a competent attorney who is skilled at negotiations.
If you need representation, you can contact the Law Offices of Gary. L. Rohlwing. They specialize in DUI, criminal defense, and domestic violence cases. They have clients in Phoenix, Glendale, Goodyear, and all around Arizona.