There is no doubt that drunk driving has been one of the leading causes of road deaths for decades. Unfortunately, drunk driving is still prevalent in most parts of the country. DUI laws in the U.S. vary depending on the state. Thus, it is a good idea to know about the laws not only in Arizona but in other states as well.
The Earliest DUI Laws
New Jersey enacted the first law on drunk driving in 1906. Back then, a person caught driving under the influence of alcohol was sentenced to 60 days in jail and a $500 fine.
Unbelievably, after over a century, there are states that don't jail first-time offenders and some states only require a $500 fine. With exponentially more DUI cases, you would think that DUI laws across the country would be stricter than a century ago.
The Strictest and the Most Lenient States Today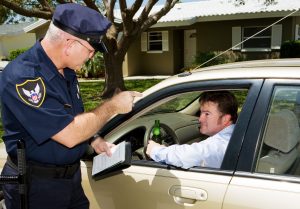 Arizona is the strictest state in terms of cracking down on DUI offenders. A minimum of 10 days in jail awaits you if you are a first-time offender. This comes with a minimum fine of $1,250, the installation of a car ignition interlock device at your own expense, and a 90 day suspension of your privilege to drive. Your vehicle will also be impounded. Other states with strict DUI laws include Connecticut, West Virginia, and Alaska
On the other side of the spectrum, South Dakota has the most lenient DUI laws. It is ironic that the 1906 New Jersey law was harsher than current South Dakota DUI laws. The state doesn't impose a minimum jail term for first and second-time offenders. Although a third offense is considered a felony, driving privileges are not suspended and the installation of ignition interlock devices is not required. Other states with lenient DUI laws are North Dakota, Montana, and the District of Columbia.
The Harsh DUI Laws in Arizona
Because a DUI charge in Arizona comes with dire consequences, you should immediately get in touch with a reputable DUI lawyer like Gary Rohlwing to make sure your rights are protected.
It doesn't matter if you are charged for DUI in Phoenix, Glendale, Peoria, Surprise, Avondale, Goodyear or any other city in the state of Arizona. The state laws of Arizona will apply.
Arizona has comprehensive misdemeanour DUI laws that virtually encompass any situation where a person may be impaired and drive or try to drive. The amount of alcohol concentration found in a person's system determines whether he or she will be charged with DUI, Extreme DUI, or Super Extreme DUI as discussed below.
R.S. § 28-1381 is the original DUI law. It generally applies to a person whose alcohol concentration is between 0.04 (for drivers of commercial vehicles) and 0.14. It also applies to any person operating under the influence of any impairing or intoxicating drug, vapor that releases substances containing toxic chemicals or any combination of drugs, alcohol and other vapor releasing substances if it impairs the person to the slightest degree. It also includes a person with at least a 0.08 alcohol concentration within 2 hours of driving or trying to drive.
R.S. § 28-1382(A)(1) is the Extreme DUI law. It applies to a person whose alcohol concentration is 0.15 or more but less than 0.20
R.S. § 28-1382(A)(2) is the Super Extreme DUI law. It applies to a person whose alcohol concentration is 0.20 or more.
The mandatory minimum jail time is consecutive and is 10 days for original DUI, 30 for Extreme DUI, and 45 for Super Extreme DUI. The mandatory minimum fines are $1,250 for original DUI, $2,500 for Extreme DUI, and $2,750 for Super Extreme DUI.
For concerns about misdemeanor DUI charges, you should immediately consult with the Law Offices of Gary L Rohlwing, a competent and experienced practice well-versed in defending misdemeanor DUI cases in Arizona.
For immediate DUI Legal Defense Assistance, call my office today!
Law Offices of Gary L Rohlwing
7112 N 55th Ave
Glendale, AZ 85301
(623) 937-1692