A DUI hit-and-run is certainly a crime in Arizona. On its own, defending a DUI charge can be costly and frustrating. When paired with a DUI charge or conviction, fleeing from the hit-and-run accident scene adds serious penalties, including prison time. If you face either or both charges, you need a DUI lawyer now.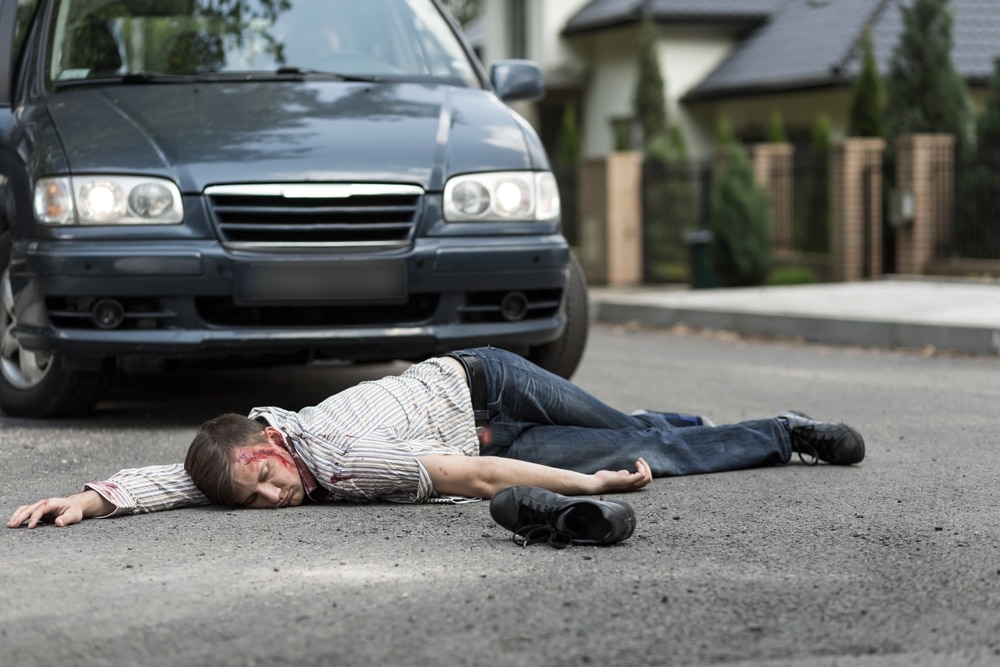 DUI Hit-and-Run Penalties in Arizona
Alone, a DUI conviction may result in a misdemeanor offense. Aggravating factors, e.g. leaving the accident scene, violate Arizona Statutes § 28-661 or § 28-662. When a driver is involved in an accident in Arizona, they must immediately stop the vehicle. Under § 28-661, an accident that involves physical injuries or death, and the driver who fails to stop may be charged with a class 3 felony. If the driver is at fault in the accident, he or she is guilty of a class 2 felony. If the driver is involved in an accident that causes serious physical injury or death and they also fail to stop after that accident, then they commit a class 5 felony in Arizona.
Don't hesitate. If you're in this situation, understand that this is a legal emergency and you need a DUI attorney now. If you're facing serious DUI hit and run charges or accident charges, call the Law Offices of Gary L. Rohlwing now at (623) 937-1692 to request a complimentary case analysis.
Under § 28-662, an accident that involves vehicle damage, the driver of a vehicle damaged in the accident must stop the vehicle at the scene of an accident and remain there. The person who fails to stop or comply with this statute may be guilty of a class 2 misdemeanor in Arizona.
If you were arrested on a DUI Arizona charge, you need an experienced DUI lawyer to fight for your rights. Mr. Rohlwing has 35 years' experience as a top-rated DUI attorney.
Alcohol Blood Alcohol Testing in Bodily Injury and Death Accidents
According to the laws of Arizona, an individual involved in any accident that results in death or serious injury must submit to tests of breath, blood, and urine (§ 28-673 of the Arizona Statutes). Implied consent laws demand that drivers submit to testing if they're deemed to have caused an accident resulting in death or serious injury or after a lawful arrest.
Not all motor vehicle accidents occur because of drivers using drugs or alcohol. However, if the peace officer at the scene has probable cause to suspect the driver's use of these substances, the driver will be ordered to submit to tests. Refusal of chemical testing automatically results in the suspension of the driver's license that begins just 15 days after an order is served.
Hit-and-Run Accident Penalties in Arizona
Arizona law requires that hit-and-run penalties are consecutively served with any other charge relating to the incident. If you're convicted of a DUI and a hit-and-run incident, you will serve concurrent sentences.
You may face other penalties if you're found guilty of the DUI/leaving the scene, including:
• Serious physical injury + failure to stop: Your driver's license can be revoked for five years and you face four – ten years in prison
• Death + failure to stop: Revoked driver's license for ten years and you face four – ten years in prison
• Vehicle damage + failure to stop: Up to four months in prison
• Minimum $250 fine
• Community service + victim restitution
• Installation of an Ignition Interlock Device (IID)
Defense Strategies for a DUI in Arizona
If you're charged with a crime, you're innocent until proven guilty. DUI hit and run attorney Gary L. Rohlwing has practiced law for 35 years in Arizona, and he has fought for the rights of thousands of people. He understands that blood and breath chemical tests aren't always reliable and that law enforcement professionals don't always follow best practices.
If you were arrested, it's crucial to engage an experienced legal team to investigate your case. It's extremely important to evaluate what happened at the scene as soon as possible to have accident charges or DUI charges dismissed or reduced. Call Attorney Gary L. Rohlwing now at 623-937-1692 to request a free case evaluation.