A new study conducted by researchers from the University of California in Davis suggests that people convicted of a DUI are more likely to commit a violent gun crime. The study sought to answer the question: Are legal handgun purchasers with a prior DUI conviction at a greater risk of being subsequently arrested for a violent crime?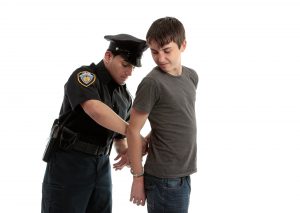 Researchers looked at 79,678 California residents who had legally bought a gun in 2001. In the dozen years since, they found that 9% of those with DUI convictions were later arrested for violent crimes such as aggravated assault, robbery, rape, or murder. Only 2% of those with no prior criminal history were subsequently arrested for a violent crime.
The study concluded that there is a correlation between a DUI conviction and the risk of committing violent offences among those who legally bought firearms. However, researchers clarified that they did not suggest that alcohol itself is what makes gun owners more likely to victimize others.
Instead, they suggested that many individuals who engage in alcohol-related risky behavior would also engage in other risky behaviors that threaten people's lives. And, if a heavy drinker also has access to a gun, impaired judgment may cause them to act out if they are prone to violent behavior.
For policy makers, these studies could help them craft legislation that would help reduce gun violence in the US and save lives. There is already a pending bill in the California legislature that would include alcohol-related misdemeanors among offenses that could cause an individual to lose the right to own a gun for up to ten years.
At present, California law denies gun licenses for ten years to those convicted of a felony, as well as those who have misdemeanor convictions for, among others, crimes involving hate or violence, as well as the illegal use of firearms. SB 55, which passed the state senate by 26 to 10, would add offenses such as convictions for drunk driving, disorderly conduct while intoxicated, and public intoxication.
If SB 55 is signed into law, it could eventually lead the way for many states to pass similar legislation. Hence, those who have a DUI conviction may find in the future that their rights to own a gun are severely restricted. This means that, if you are charged with a DUI, you should seek the services of an experienced lawyer who specializes in this area of practice.
A DUI conviction in Arizona has serious consequences. Aside from fines, suspension of your driving privileges, and possible jail time, there may also be indirect consequences. For instance, you will be charged higher auto insurance rates and you may also be prevented from entering certain countries. Some employers may not hire you if you have a criminal record and you may even be fired if your current employer discovers that you have been convicted of a violent crime or a DUI.
Attorney Gary L. Rohlwing is a licensed attorney based in Arizona who has been practicing for over thirty years. He will explain what your rights are and investigate the facts of your case.
Visit the website of the Law Offices of Gary L. Rohlwing to learn more or contact him at (623) 937-1692.