Littering is causing a lot of environmental pollution. It's almost impossible to find someone who has never littered at some point in their life and, although it doesn't seem like a significant crime, littering is a serious offense. Whether deliberately or accidentally, you may have committed the crime of littering.
In most states, littering is a criminal offense punishable by law and Arizona is no exception. The consequences of this offense largely depend on the circumstances of the crime. Most people are still unaware of the severity of the outcomes, while others don't even know it's a crime.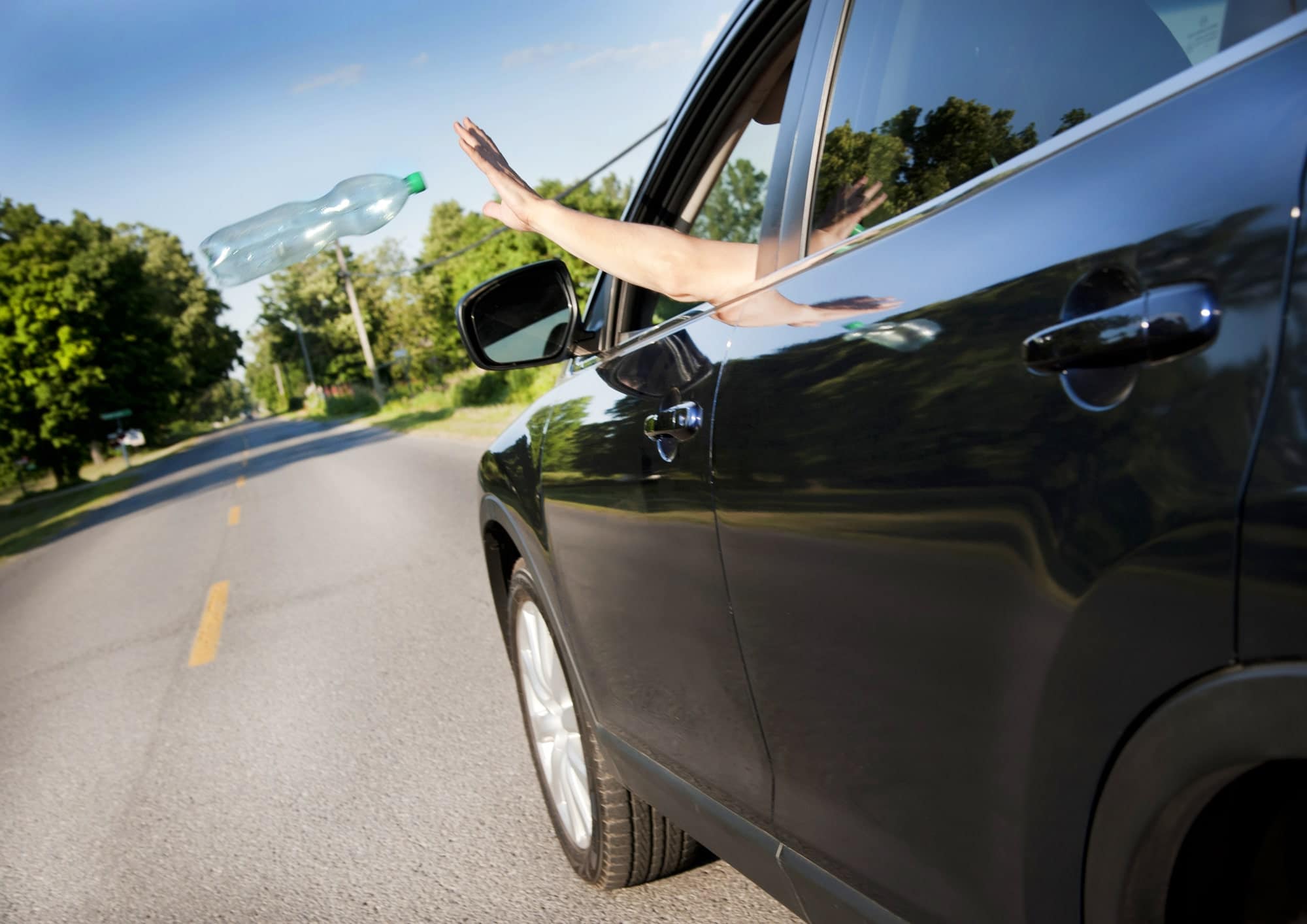 Littering Charges in Arizona
Charges for littering are mainly dependent on the circumstances. Littering is widely classified, and that means there are numerous instances where you may receive criminal littering charges. The criminal statute of Arizona covering polluting or criminal littering is under the code A.R.S. 13-1603. Here are some cases when littering can land you in a criminal court under the law of Arizona:
1. When a person throws, drops, places, or allows dropping on public or private property any waste, injurious and destructive litter, which a person does not remove instantly.
2. When a person releases or allows to be released any oil products, sewage, and harmful substances in water bodies or on beaches inside the state.
3. When a person throws any earth, stones, ores, or minerals on any land.
All these instances are where a person commits criminal littering or polluting without any lawful authority. The consequences of criminal littering consider the weight, the item, and the place on which it happened in Arizona. Criminal littering is punishable as:
1. A Class 1 misdemeanor if the person places injurious or destructive material on or at least 50 feet from a highway, shore, or coastline of any waters that the public uses. It is punishable by six months in jail, a fine of $2500, and extra charges.
2. A Class 1 misdemeanor if a person is knowingly in violation and the amount of litter or substances is less than 300 pounds but more than 100 pounds or fewer than 100 cubic feet but more than 35 cubic feet noncommercial purposes.
3. A Class 2 misdemeanor if the act of littering does not apply to any of the other instances. It is punishable by up to 4 months in jail, a $750 fine, and extra charges.
4. A Class 6 felony if a person knowingly violates the law and litter an amount exceeding 300 pounds or 100 cubic feet in volume or it is done for a commercial purpose.
The most frequent form of littering is throwing food products or cigarette butts on the ground. If you throw one from your vehicle on a highway or maybe a beach, it's a Class 1 misdemeanor. Most of the time, you can be pulled over and handed a ticket if you are caught doing so.
But, many other situations call for felony classifications. The most severe case of littering is a class 1 felony. It applies mostly to companies and not the public.
If you're a first-time offender, you'll probably receive a fine and possible other minor punishments. A second-time offender or more repeat charges will face more severe consequences. These include higher fines, stiffer penalties, and having more criminal charges on your record.
It's advisable to contact a lawyer and discuss your case. They can help you reach an ideal outcome and even help with limiting your charges.
Do you need help from a criminal attorney?
You should take charges of criminal littering seriously. The consequences of this crime are severe in order to curb the act of pollution and illegal dumping. You should, therefore, seek legal services as soon as possible. You may need a criminal lawyer to handle your case.
Gary L. Rohlwing Law Offices has more than 30 years of experience in criminal defense. The firm offers legal services that can help minimize the impact of your littering charges. You will get a chance to have the best representation at competitive prices. Furthermore, you will need an aggressive criminal attorney like Gary L. Rohlwing, who will help provide a clear understanding of your charges.