The tech giant Google is known to track cell phone users' locations even when they think that they have disabled that feature.  Arizona Attorney General Mark Brnovich is doing something about it according to "Brnovich to Investigate Cell Phone Tracking" by Howard Fischer, Capitol Media Services, September 17, 2018:  https://azcapitoltimes.com/news/2018/09/17/arizona-mark-brnovich-to-investigate-cell-phone-tracking/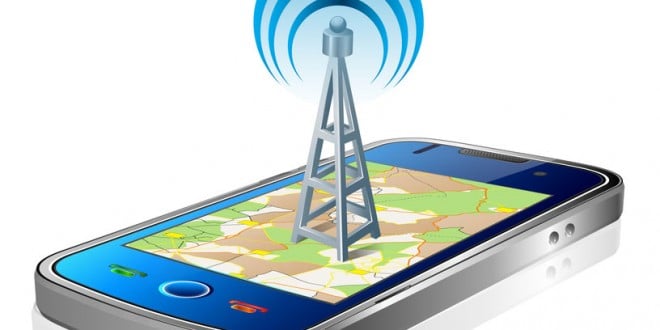 One week after the Associated Press reported that Google was tracking users' locations even after people turned off the "location history" option on their cell phones and tablets, Arizona Attorney General Mark Brnovich launched an inquiry into whether a major tech firm is violating the rights of Arizona residents by tracking their movements and activities through their cell phones—even after the users think they've told the company to stop.
Brnovich's office awarded a contract to a Washington, D.C. law firm to investigate how this company stores consumer location data through smartphone operating systems "even when consumers turn off location services" and take other steps to stop such tracking" according to the contract.  The part of the contract listing the firm to be investigated was redacted.
Brnovich declined to confirm that the target was Google.  He said that the process to turn off location services was opaque to users who think that turning off their location history—an option on a top-level Google menu—will work:
"I should not be a tech expert in order to figure out how not to have a third party know everything about my private life, including my emails, my conversations with my wife, my kids, what they're up to, how many hours I spend watching sports or checking scores on my phone, how long I spend at the mall on Sundays," he told Capitol Media Services. "It really is Big Brother-esque."
Aide Ryan Anderson noted that users who think they're opting out of having their information shared by clicking off "location sharing" are being lied to.  "It's a fake button." He said. "It doesn't actually do anything."
Brnovich can go after an international company like Google because of the Arizona Consumer Fraud Act.  He has previously used it to get refunds for Arizonans who thought that they purchased clean-burning diesel-powered vehicles from Volkswagen.
Brnovich commented:
"If they're accessing the contacts of your phone without your permission, that means they are doing things that you either ultimately didn't want done but they did anyway, or alternatively, they're collecting information on you without telling you that they're doing it," Brnovich said.
"They're essentially creating a profile on you," he said. "They literally can know what you want to buy before you even know."
What it ultimately comes down to, Brnovich said, is who has the right to anyone's personal data.
"Quite frankly, I do think as a human being I have a property right in my information, my data, things about me, who I deal with, where I go," he said. But he said it goes beyond that.
"The dignity of being a human being is not having everyone know, through some third party, every single thing about what we do," Brnovich said.
"I've heard a lot of people say, 'Who cares?' " he continued. "But if you don't care, then why do people have passwords?"
If you have been charged with a crime based on cell phone tracking data, you need an experienced defense attorney.  Attorney Gary Rohlwing has over thirty years experience. Please call him today for a free consultation.