GoFundMe is a popular website to raise money for a legal defense.  Unfortunately, problems can arise using GoFundMe. GoFundMe may not allow you to use them if you or your case are controversial.  They reserve the right to cancel your campaign and withhold funds at any time for any reason. It may be very difficult to talk to a person if any problems come up.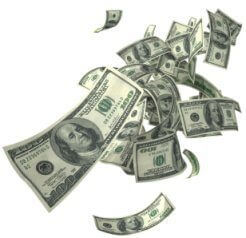 Two crowdfunding websites you may not have heard of are fundedjustice.com and fundrazr.com.
Fundedjustice.com is for anyone with a legal issue that needs money to hire an attorney. In their own words:
"We are truly agnostic when it comes to campaign selections. If your campaign touches a legal or Social Justice issue we are the right partner for you.
We started our service in 2014 with the goal of helping people gain access to the legal system or fight to correct a social wrong. For too long, the rich and powerful have had the best legal representation that money can buy, and poor people could go to legal aid clinics. But what about the vast majority of middle-class America? What about the average citizen who sees that something is wrong and knows that things could be better.
We provide a straightforward, easy way to raise money quickly. Harnessing the power of social media and the Internet, you can find hundreds and potentially thousands of people who are willing to help."
Fundedjustice.com does not charge you to build a campaign page or run a fundraising campaign on Funded Justice.  Instead, they charge a flat 7% plus any credit card processing charges. Funds are transferred as soon as possible; you don't have to wait for the campaign to end.
Fundrazr.com started in January 2009.  As of January 2017, they had raised more than $100 million in total funds.  Fundrazr.com has a 0% platform fee where they just ask supporters for a small optional tip and take standard credit card and PayPal processing fees.  Funds are transferred once they have cleared any security checks and according to the daily, weekly or monthly schedule you have set for withdrawals.
Both fundedjustice.com and fundrazr.com provide help in creating your crowdfunding campaign.  However, you still need to put in some work if you want your crowdfunding campaign to succeed according to fundedjustice.com:
"The ideal Funded Justice crowdfunder is someone who is outgoing, has a large network of contacts, and is willing to work hard. If you have a Facebook account, use Twitter or simply email, you can have a successful campaign. It depends on you, and how much time and effort you are willing to put into your campaign."
If you have been charged with a serious or complicated crime where crowdfunding might make sense, you need an experienced defense attorney to defend you.  Attorney Gary Rohlwing has over thirty years experience. Please call him today for a free consultation.