If you are charged with domestic violence and your substance abuse is part of the problem, you may be able to get a lesser penalty by presenting clear evidence of how it affected your brain and caused the domestic violence.  Your lawyer should be able to:
Show that your substance abuse caused the domestic violence because it negatively affected your judgment.
Convince the court that you need counseling and/or substance abuse treatment and that you are very willing to actively participate in any court-ordered treatment.
Demonstrate that a criminal conviction will negatively impact your rehabilitation efforts.
How Alcohol and Drugs Lead to Bad Decisions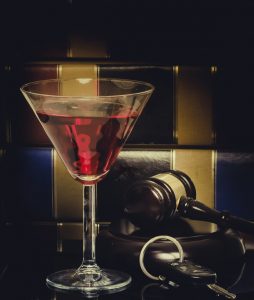 The following information can help in creating a credible defense and why you need an experienced substance abuse attorney to help you:
According to experts, the problem with alcohol is that those who engage in habitual drinking apparently aren't bothered by the consequences of their behavior. You know that you're making mistakes but don't care. Know your consumption limits. Know also that alcohol is a depressant and dehydrates your body.
There are body chemicals involved in alcohol abuse. Alcohol in the blood induces your brain to command your body to produce chemicals such as cortisol, adrenaline and norepinephrine. These chemicals cause the heart to beat faster and enhance the senses, making you more sensitive to lights and sounds.
Substance abuse impairs judgment according to the National Institute on Drug Abuse (NIDA). Chemicals from drugs disrupt the communication system of the brain and change the way information is processed. Under these conditions, your brain is forced to tell your body to produce more transmitters.
After detecting abnormally high amounts of neurotransmitters, your brain will automatically tell your body to halt production. The process causes you to increase drug consumption to compensate for the inadequate supply of neurotransmitters. Consumption will become more frequent and in higher quantities.
When you're clearly dependent on the substance, you can go to great lengths to satisfy your need for drugs and may commit crimes in order to satisfy that need.
Note that these NIDA-listed drugs have the following effects:
Marijuana: Short attention span, impaired short-term memory, and drowsiness.
Cocaine: Mood disturbances, anxiety, erratic behavior, paranoia, and euphoria.
Meth/LSD (stimulants): Hostility, psychosis, anxiety, and increased attention to details.
Xanax (Depressants): Drowsiness.
Heroin/Oxycodone (opioids): Cloudy thinking, alternating drowsy and alert states, and euphoria.
It is important that you hire a law firm that has extensive experience handling domestic violence cases involving substance abuse. The Law Office of Gary L. Rohlwing has been very successful in obtaining lesser penalties for their clients or in reaching an amicable settlement where the charges did not result in a full-blown case.
Law Offices of Gary L Rohlwing
7112 N 55th Ave
Glendale, AZ 85301
(623) 937-1692
https://www.criminal-duiattorney.com/
https://www.criminal-duiattorney.com/blog/